About
Deb Nystrom: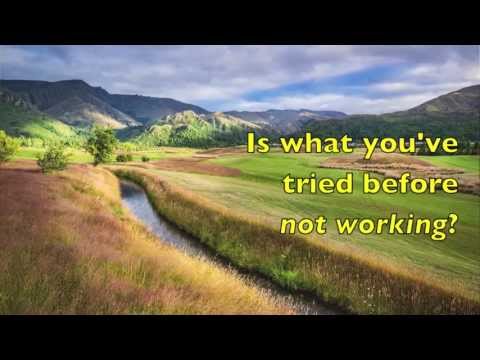 Interested in a brief, no obligation conversation with me?   Contact me via DebNystrom@REVELN.com or call us via the phone number listed to the right on this page.
Interested in the Best of the Best newsletter?  All it takes is your email in the yellow box on this page.  (We don't spam ever!)
Data-driven People Energy and Performance 

to Create Sustainable Change

Deb has three main channels for the work she & her team does to aid you renewal and planning to maximize your organization's productivity.
1) This site, REVELN Consulting, LLC, covers the head, heart  & hands helping you align your data, people and passion for business systemically.  We are known for our deep expertise in meeting design, facilitation (medium to large-group methods), speaking topics, consulting & executive leader coaching  engagements.   Drama, power plays and apathy  are often platforms for change:

Reveln is also a concept based in the words revelation & reveling.  I help remove interference as well as maximize your business leader & teams / groups' experience while building workforce engagement and productivity.  This includes having fun in and at work.
___________________
Engagement and change agility powers productivity!
__________________
We use principles of community and co-creation to help your organization more fully capture its passions and yearnings.
You can contact me here for a chat on how I can help you leverage the smarts in and around your organization, such as in dealing with change in our VUCA world, one that is Volatile, Uncertain, Complex and Ambiguous, described in Deb's online Talent and Performance Development and  Change Leadership Watch ScoopIt newsletters.
2) My 2nd focus is change facilitation and leadership development.  It's about helping leaders at all levels develop to their full potential systemically.  

I'm also pictured here,  (in orange) as a panelist at a global change conference, the 2012 ACMP, offering: Success Secrets of Trusted Change Advisors.  More photos of this event are here.
I'm also a leadership coach and part of the human two-legged herd, with Horseplay, via colleagues Christina Pitts and Lynne Aldridge. I've been impressed with the depth and quality of leadership learning of leader teams and individuals who participate in a Horseplay day and program, offered locally and nationally. Photos:
Deb (on the left) as a team coach, with horse-co-coach Dylan, at Cavallo Farm, Ypsilant, Horseplay, 2013
3) My third area of service, that reflects my current experience with large group methods is, social media, which helps power communication among change leaders, consultants, coaches & business owners.  I do this via the Social Media Learning Lab (SMLL).
See The Social Media Learning Lab page on my REVELN.com site here.
We also have  a OPEN LinkedIn group here that you can join (by request, to prevent spam).  In this group we exchange views and discuss social media questions, learning how to leverage SOCIAL for your business success.
I was interviewed by a respected marketing specialist on why and what I do here, thanks to brand designer @Kristine Putt (ParagonMoon.)
Feel free to browse and comment on anything you find of interest.  I'll hear you.   ~  Deb
Below:  Deb with consulting colleagues – connected in work we are doing for midwest businesses.
Reveln Consulting strengthens leadership and team effectiveness.
We excel in delivering:
organization development – analysis based on data and desired results using systems thinking and positive organizational scholarship

coaching – developing effective leaders, usually in 15 minute coaching sessions spaced for maximum effectiveness

process and event facilitation
We offer support, guidance and creative problem-resolution ideas which help senior and middle managers become better managers – improving organizational and individual performance of the people they lead, mindful of your organization as a holistic system.
Clients achieve improved organizational and team performance because of Reveln's creative design and facilitation of team process, organization retreats, executive strategic planning, and leadership development programs.
____________________
"The illiterate of 21st century will not be those who cannot read & write, but those who cannot learn, unlearn and relearn." ~ Alvin Toffler
____________________
Through expert coaching, Reveln clients have become more empowered leaders encouraging, challenging and inspiring the people they lead through co-creation, communication and sustainable implementation of their business vision – enabling organizational goals to become more achievable.  Reveln Consulting serves businesses, higher education and non-profit organizations.
This consulting approach benefits organizations by
Empowering leaders, teams and individual staff members

Making change easier and faster

Putting the minds of all staff to work

Enhancing the quality and speed of decisions

Enhancing teamwork

Stimulating innovation and creativity

Increasing profits (or cost reduction for nonprofits)

Increasing customer satisfaction

Improving product and service quality

Raising cost effectiveness

Improving organizational flexibility

Personal feelings of effectiveness

Job, work and life satisfaction
Why the name – Reveln Consulting? More about that here (along with the Reveln Spyder.)
More cool stuff, including contacting Deb:
Deb has over 5000+ followers EACH via her curated news: Change Management Resources  and Change Leadership Watch news, here.   
We offer consultation, coaching, workshops to
leaders, groups, teams and organizations.  
For your needs, business pains, facilitation, interview/investigations work,
it starts with a hello via email or a phone call.
Blessings,  ~  Deb